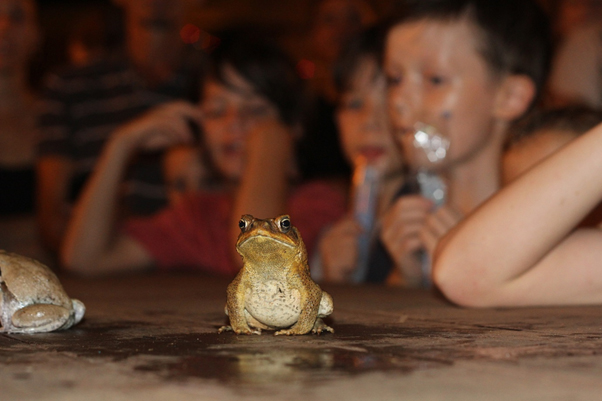 The Territory Wildlife Park conduct regular toad busts throughout the year to assist us with the management of Cane Toads on Park.
Toad Busts are our way of being proactive in controlling the Cane Toad population and also providing education to those that attend our toad busts. While Cane Toads are a pest, it is still essential that they are caught and disposed of in a humane manner.
Entry to the Park is free after 5pm for all toad bust participants.
The Park will provide you with gloves and bags to help capture the Cane Toads.
The Park has a sausage sizzle, drinks and ice cream available to purchase on the night.
Prizes are given to the persons/families on the night for the most toads caught and the biggest toad caught.
What you need to bring:
Torch/headlamp
Insect repellent
Good walking shoes
We encourage anyone who is interested in participating in the Toad Busts to RSVP via our facebook event page or email twp@nt.gov.au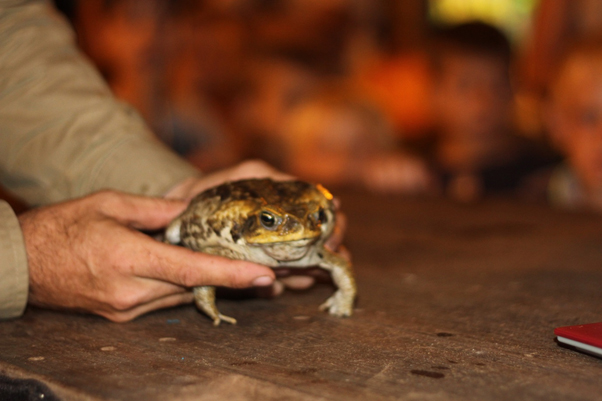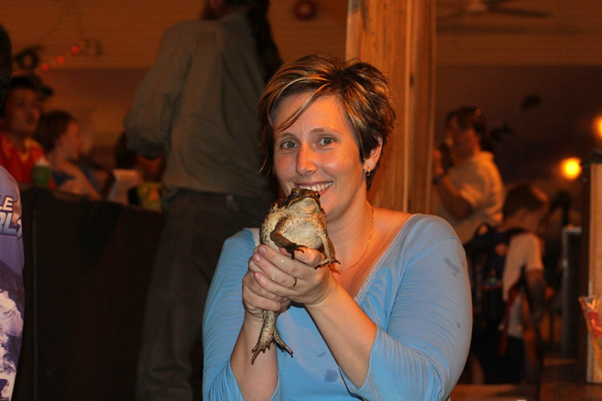 Cane Toad Bufo marinus
GIANT FROG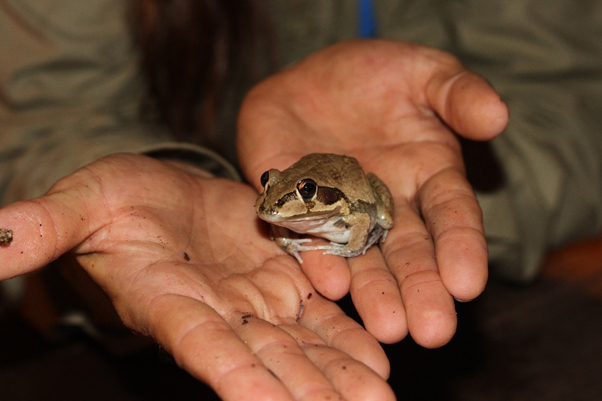 Too often the Giant Frog Cyclorana australis is mistaken for being a Cane Toad. For more information on this frog please visit the FrogWatch website.
Toad Bust events
Please visit our Facebook page for event listings.